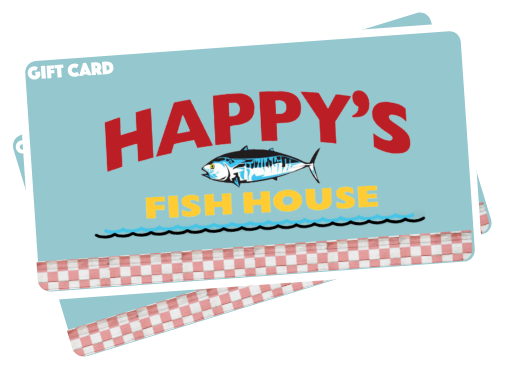 Give Happy's to Friends and Family
Give the Gift of Delicious Seafood with Happy's Gift Cards--Also Useable at Any Posados Cafe in East Texas, DFW, and Louisiana.
ORDER NOW
Happy's Rewards
Earn rewards For Eating
Become a Happy's Rewards member to earn 1 point for every $1 you spend and receive $5 off your total purchase for every 50 points you redeem.
Sign up now to get $5 off your next meal!
Get Rewards
SHARE THE LOVE
for a free Basket of Hush Puppies!
During the next visit, post a selfie on instgram with the hashtag #happysfishhouse. Show your waiter and receive a FREE basket of hush puppies with your meal! It's that easy!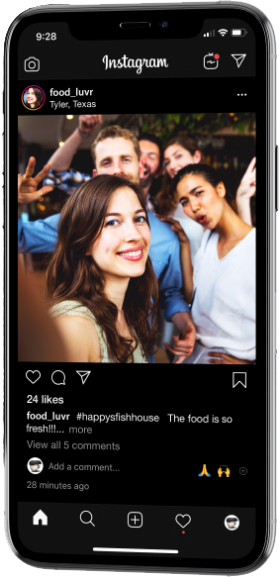 #happysfishhouse